Kyle Szymanski, The Brentwood Press, October 24, 2019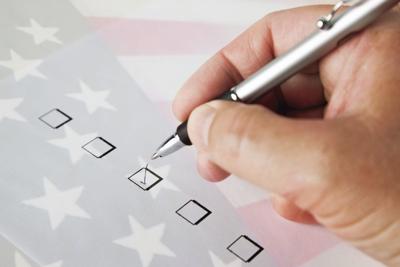 As decision day for Brentwood's Measure L draws closer, The Press is taking a comprehensive look at the decisive issues that could determine the initiative's fate.
The measure – spearheaded by a group of local developers, including longtime Brentwood farmer and developer Ron Nunn – would move the mark at which urban development must stop, clearing the way for a proposed 815-acre project of up to 2,400 residential units (at least 80% age-restricted, active adult-specific), along with other elements, situated north of Balfour Road, east of Deer Valley Road and west of the Shadow Lakes and Brentwood Hills neighborhoods. The special election is set for Nov. 5.
Fire service
East Contra Costa Fire Protection District leaders confirmed in September that the project's effect on the already resource-stretched district will be mitigated through an $11 million memorandum of understanding (MOU) between the development group and district, which includes funding for a new fire station, equipment and personnel, if the initiative is approved.
The deal binds the development group to construct and deed to the district an estimated $6.5 million engine station at the start of the 601st home's construction — either on a two-acre plot within the development, or at another district-chosen location — and also pay the agency $1 million at the start of the project. A $2,333 fee would also be assessed on the project's first 1,500 homes, and would cover equipment, training and other associated needs to deploy the new station.
An additional $1.5 million in district funds would be generated annually through a community facility district fee of no less than $650 per household, along with $2.5 million expected to roll in yearly through property taxes — both of which combined are expected to cover the new station's estimated $4 million a year operating costs.
"All the tortured logic, misrepresentations, and unrealistic expectations put forth by Measure L opponents does not change one plain fact: the Memorandum of Understanding with GBN Partners represents a significant step forward for the fire district," said Stephen Smith, vice president of the fire board. "It does not solve the current underfunding; the board and staff continue to address that, and more will be forthcoming. It does address the situation that will occur several years out as the homes are built."
Project opponents have previously expressed concern that the large project will further burden an already-stressed, three-station agency, charged with protecting 249 square miles and an estimated 119,000 residents.
"I worked on an ambulance in this area for a couple of years, and I can tell you we got stopped so many times trying to get to Brentwood, and out on Marsh Creek, it took us a long time," said project opponent Jon Harvey. "We ultimately had to reroute; call in resources to come in from the other side. Who knows what the losses were from those time delays?"
Kathy Griffin, who launched the official Measure L opposition group, expressed similar sentiments.
"We are down six fire stations, and Bob Nunn had the nerve to put out a post that said 'This (project) will only add 5,000 people and we are going to fund a fire station. Isn't that a good thing?'" said Griffin.
Traffic and roads
The development group promises, if Measure L is approved, to usher in roadway upgrades and fixes, but the potential improvements do little to offset traffic, infrastructure and quality of life concerns expressed by opponents.
"You try to get anywhere in this town and you are stuck," Griffin said.
An independent analysis of the project – slated to be constructed over 20 to 25 years – found that, at buildout, the additional residents could generate 14,970 daily vehicle trips.
Bob Nunn, a member of the development group, said the numbers can be deceiving if not put in proper context.
"The traffic study shows 14,970 daily vehicle trips, but the opposition doesn't bother to tell you that that is 25 years from now at buildout," he said this week. "They don't bother to tell you that about half of those trips they are counting are within the community, and they don't bother to tell you that the amount of trips that take place at peak hour are significantly less than a normal community. They just scare you with the big number."
Roadway improvements
Nestled within the project plans are promises to improve American Avenue and Balfour Road, as well as verbiage offering provisions for Deer Valley Road amendments.
American Avenue, which currently dead-ends in front of Adams Middle School, would be continued west and north to reconnect to Balfour Road, creating a continuous loop road, featuring a landscaped median dividing one travel lane, a parking or bike lane, and a sidewalk in each direction. The developers have committed to commencing these improvements early in the project, before the issuance of any first-phase building permits.
Balfour Road, meanwhile, would be expanded from two to four lanes in phases, from the existing eastern American Avenue intersection, west to the new western American Avenue intersection, and further expanded into a three-lane, arterial roadway, from the new Balfour Road and American Avenue intersection, to Deer Valley Road.
The development group has also stated plans to provide funds for Deer Valley Road improvements, although the timing and alterations will be complicated due to the road being under the jurisdiction of the city of Antioch and unincorporated Contra Costa County.
"It's planned growth and an area of needed infrastructure improvements that only get done with growth, so what better way to accommodate that than with a low-impact community like an active-adult community?" Nunn said.
Projected traffic impacts
The project's environmental impact report suggests that several city intersections, in their current states, would operate at deficient levels, but that mitigation measures can be implemented to walk them back to standards.
Likely mitigation measures include median improvements, signal timing changes, intersection alternations and additional roadway changes.
Regionally, the analysis indicates that the additional homes would contribute less-than-significant impacts to key regional intersections, looking far into the future: Sand Creek Road at the State Route 4 eastbound Ramp; Sand Creek Road at the State Route 4 westbound Ramp; Walnut Boulevard at Vasco Road; and Camino Diablo Road at Vasco Road.
The California Highway Patrol, in a letter to the city in response to the notice of preparation of the environmental document, expressed its belief that infrastructure improvements need to be implemented to increase the vehicular volume capacity of State Route 4.
"Without substantial infrastructure upgrades, this project could have a negative impact on our operations due to the increased traffic congestion, which could lead to a potential increase in traffic collisions, increased response times, delays in emergency services; and a negative impact on the safe movement of people, services, and commerce within our jurisdiction," the letter reads.
Project opponents, meanwhile, are adamant that the project's eventual 14,970 daily vehicle trips and other impacts should lead directly to the measure's demise.
Griffin is quick to relate her opinion to the fact that, at one point in the project, 11 city intersections would be functioning unacceptably, and that number only drops to seven at the project's conclusion.
Furthermore, she believes the planned roadway fixes — such as the American Avenue extension — aren't remedies at all, and traffic matters are already set to skyrocket when the future Los Medanos College opens, increasing traffic impacts on Vintage Parkway, Fairview Avenue and the State Route 4 Bypass.
Open space
If Measure L is approved, it will usher in a preplanned deal between the development group and Save Mount Diablo — a nonprofit land trust and conservation organization — that would ensure 225 acres of the proposed project's 815 onsite acres will be protected as open space, trails and vineyards.
Wetlands on or near the property will also be preserved, along with heritage-sized oaks on the northeast corner of the subject property.
About 200 more acres near the property, west of Deer Valley Road — described by Save Mount Diablo as a rocky area of large oaks, separating Antioch and the Lone Tree Valley/Sand Creek area from Brentwood and Horse Valley — will be excluded from development, and another 1,360 acres of open space and recreational trails, up Marsh Creek, on the slopes of Mount Diablo, will be granted to the land trust and conservation organization. All land parcels involved in the deal are owned by the Ginochio family.
Seth Adams, Save Mount Diablo's land conservation director, regards this deal as a once-in-a-lifetime opportunity: giving up about 590 acres of fragmented property surrounded by roads — squarely in the path of development — already bordered on three sides by development and with minimal wildlife value, in exchange for preserving almost three times as much property (1,785 acres) of visually appealing resource- and wildlife-rich lands in the Marsh Creek Watershed.
Adams contends that the key piece of property in the deal — 1,360 acres of eventually, publicly accessible lands on the sides of Curry Canyon — has been coveted by his organization since 1971.
"We knew this would be controversial, but our entire history is a race for acres and creating balance," Adams said. "Development pressure means development is going to happen. We try to guide, vindicate and balance it."
According to Adams, the 200 acres west of Deer Valley Road, already inside the Antioch urban limit line and zoned for up to 400 homes, will be blocked from development if the measure is approved, becoming part of the eventual 3,000-acre Deer Valley Regional Preserve, while also serving as a visual separator and an open-space corridor, preventing Antioch from expanding south.
News of the deal months ago raised immediate criticism from the measure's opponents, including the nonprofit land-conservation and urban-planning organization Greenbelt Alliance, and environmental organization The Sierra Club.
Collectively, the opposition questions why Save Mount Diablo is bargaining on behalf of all East County residents, who are left with 2,400 unnecessary housing units if the measure is approved.
Furthermore, some are bothered that the 1,360 promised acres at the center of the deal aren't in Brentwood. They also question whether the suggested 225 acres preserved on the Measure L property will truly be open space, since it will be situated amongst homes, and they wonder why Save Mount Diablo is OK with a housing project across the street from the future Deer Valley Regional Preserve.
More Measure L information
For more information on the Measure L election, visit www.bit.ly/2VMLi1T.
For more information on the measure from its proponents, visit www. yesonlforbrentwood.org. For information from the opposition group, the Alliance for a Better Brentwood, visit www. allianceforabetterbrentwood.org